DUE TO LEVEL 5 RESTRICTIONS WE ARE CLOSED UNTIL FURTHER NOTICE
St. Peter's Cork has an excellent café and provides the perfect pit stop for toasties, cakes & scones fresh from the English Market. We also serve fabulous organic loose leaf teas and Badger & Dodo coffees. Izzi & Mona and the team take every coffee to heart.
We also have a great selection of tapas and our wine is from Le Caveau Wine Merchants.
OPENING HOURS
Mon: 10:30 – 4pm
Tue: 10:30 – 4pm
Wed: 10:30 – 4pm
Thur: 10:30 – 4pm
Fri: 10:30 – 4pm
Sat: 10:30 – 4pm
Sun: CLOSED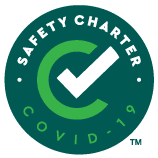 OPENING HOURS
Mon: 11 – 3
Tue: 11 – 3
Wed: 11 – 3
Thur: 11 – 3
Fri: 11 – 3
Sat: 11 – 3
Sun: 11 – 3